My friend Donald Douglas of the American Power blog says he has found the nation's tallest Christmas tree. His tree is at the Fashion Island shopping mall in Newport Beach, California.
And I'll be the first to admit that it's a mighty fine tree. Real pretty, too. It's just under 100 feet tall and features 17,000 lights with ornaments the size of cantaloupes. (In the spirit of Rule 5, insert obligatory "nice cantaloupes" joke here) See for yourself (photo courtesy of the American Power blog).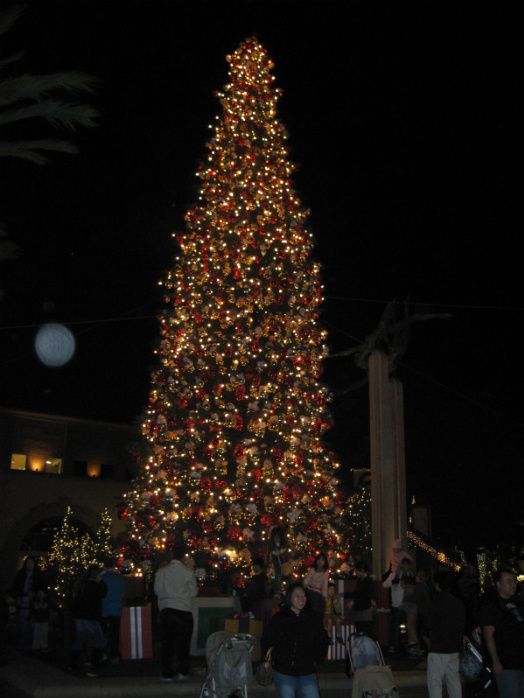 But au contraire, mon frere, it is not the nation's tallest Christmas tree. No siree, that honor belongs to the Bayway Refinery in Linden, NJ.
That's right folks, an oil refinery in New Jersey sports a Christmas tree that's 3 times taller than the one at Rockefeller Center. And the coolest thing is, it doubles as a flame thrower!
It's perched along side what can arguably be called one of the ugliest stretches of roadway in the universe — the New Jersey Turnpike through Linden. But each year from this desolate industrial landscape a Christmas tree emerges, created with 7,000 white lights strung from one of the stacks at ConocoPhillips' Bayway Refinery. Belching fire from the top it's beauty lies in the juxtaposition of industrial might and seasonal joy. It says "Merry Christmas" as only New Jersey can.
It's like 'Twas The Night Before Christmas meets Blade Runner.
And that's how New Jersey can rightfully lay claim to having the nation's tallest Christmas tree.

Posted at 09:58 by Chris Wysocki [/odds_n_ends] Comments | Perm Link |

Technorati Tags: American+Power Christmas+tree |